CAAAV Demands Affordable Housing at Chinatown Working Group Rezoning Town Hall
A notice from CAAAV: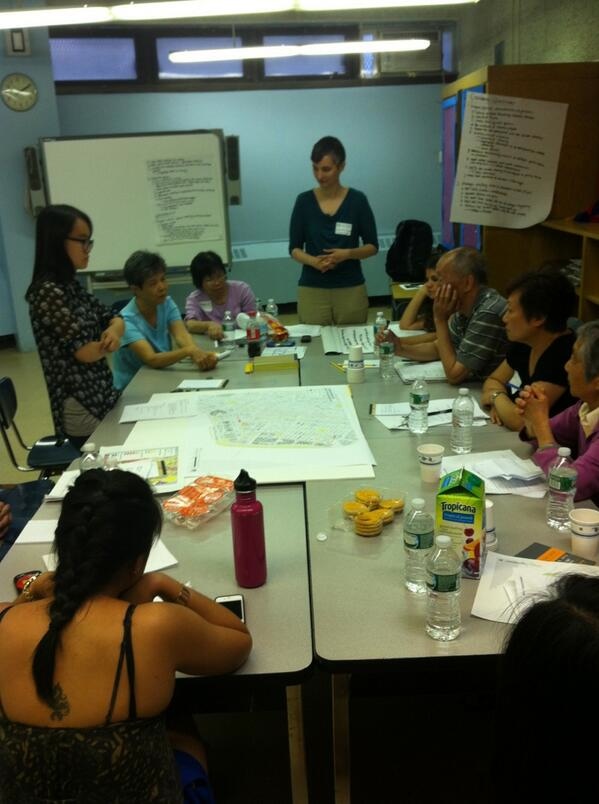 On June 26, CAAAV members participated in the Rezoning Town Hall held in M.S. 131. Chinatown residents and community members shared their concerns about rapid gentrification and lack of affordable housing to the Chinatown Working Group. Discussions also included the rising costs of small businesses, preserving important community landmarks and prioritizing Chinatown residents over profit. The next town hall will be in August.